Eva Trapp is a startup that specializes in consulting and creating bavarian traditional clothing. Unlike other competitors, she focuses on a combination on modernity and quality. Due to her good sense for personalities, she can advise her customers individually and thereby design items of clothing perfect to the character of the person and the body.
To stand out from the competitors and offer something unique, the brand should give off a modern feel. Nevertheless, it also has to express Eva's other values, such as high quality, authenticity, durability and individuality.
In order to design a modern, but high quality brand we decided to use a minimalistic style of branding, enhanced by emotional visuals. Eva's special talent is customer service and consulting. To reflect her close connection to customers in the branding, you get a personal impression of her, especially on the website.
In the brand workshop, we defined target groups, developed a corporate vision and set the corporate goals. When we defined her target groups, we realized that Eva had to express values such as modernity, quality, courage and authenticity. Therefore she will attract open-minded customers who value manual work.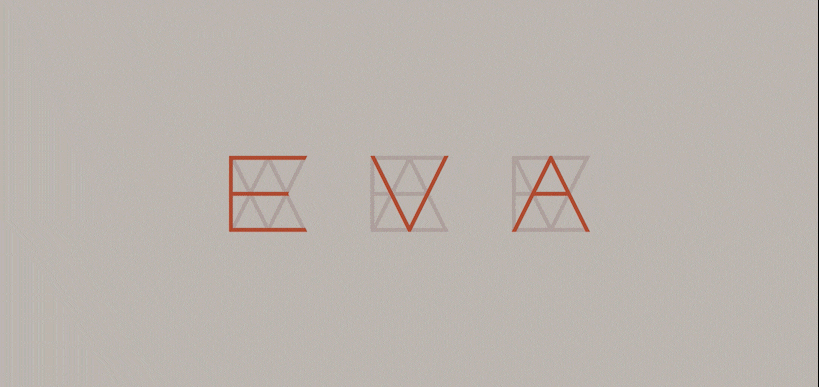 The logo combines two aspects at once. Eva's choice of profession and her name. Put together, the shape is resembling an overlock stitch from a sewing machine.
Key Visual and
Print Products
The key visual consists of a repetition of the logo and creates a visual hint to the topic of tailoring. It is also used on print products to create a consistent brand image.
Customers can get to know Eva Trapp and learn more about her and her work on Evas website. To build a bond with the clients, Eva's values are communicated transparently on the subpage called phylosophy.