LEXCADA is an open-access platform for all those who work with legal texts. The startup revolutionizes the way lawyers work. The tool contains legal texts that are commented on by expert authors. It is also a research tool and aims to connect people.
UX Lead – Oliver Heigl
Head of Branding – Denise Holzhauser
UX/UI – Veronika Remiger
It is long past time to digitize the way we work with legal texts. Currently, notes in books have to be transferred by hand when the law changes. In addition, it is very difficult to carry all the law books around with you all the time. The existing tools are either not accessible to everyone, very expensive or have a very poor usability. We need a tool that meets all the needs of people who work with legal texts on a regular basis.
The digital tool LEXCADA is an open-access platform and therefore accessible to everyone. Due to the book layout, users feel as if they are writing notes in real books. However, the notes are automatically transferred in the event of changes to the law. The tool contains all law books that are relevant for Germany and the best thing about it: now they all fit in one pocket.
On the platform you can find comments on each law text, written by expert authors. Through the network function, you can exchange ideas with other users and get advice from the community.
To share information on the platform, users have a user profile. There you can fill out a short description and all comments that you have written are listed.
To motivate users to enter their information in the profile, we use gamification. They is shown a bar that demonstrates their progress.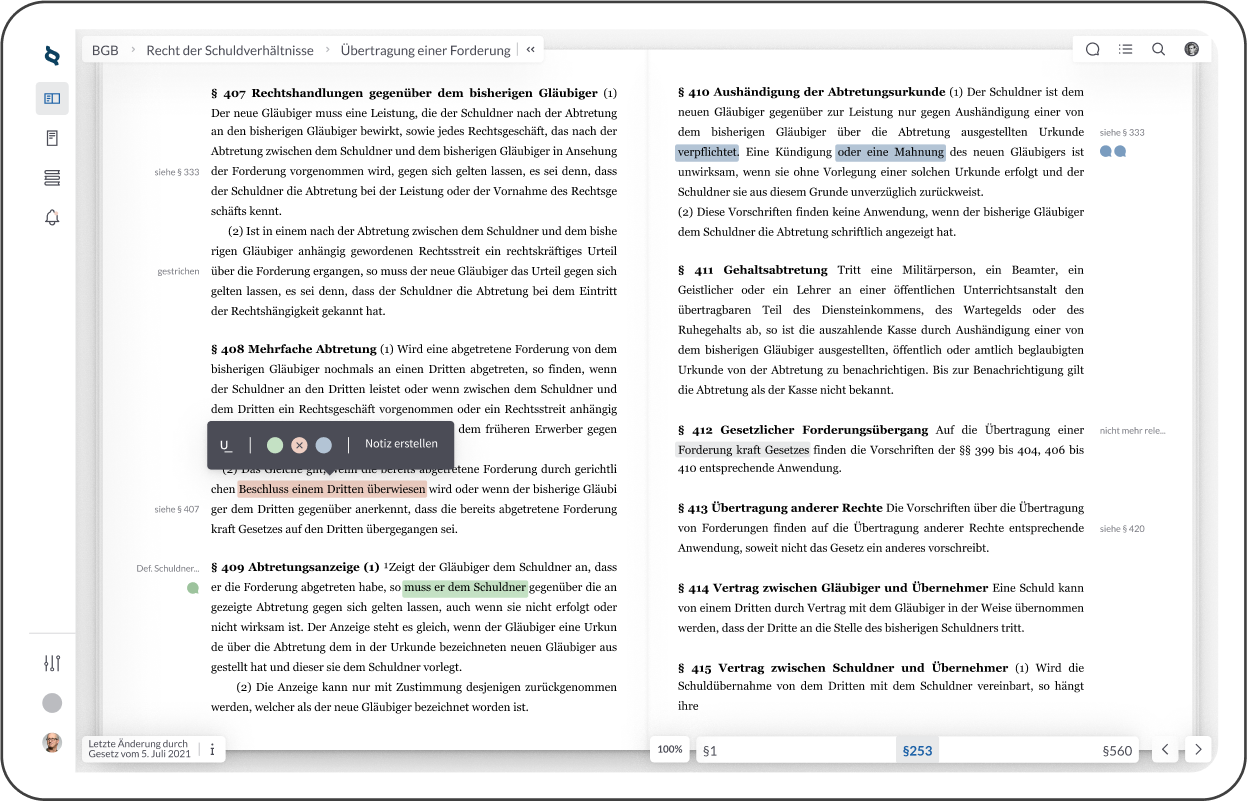 The book layout is designed to make users feel as if they are working with a real law book. The look and feel is based on German law books. By marking text passages, words can be underlined or notes can be added.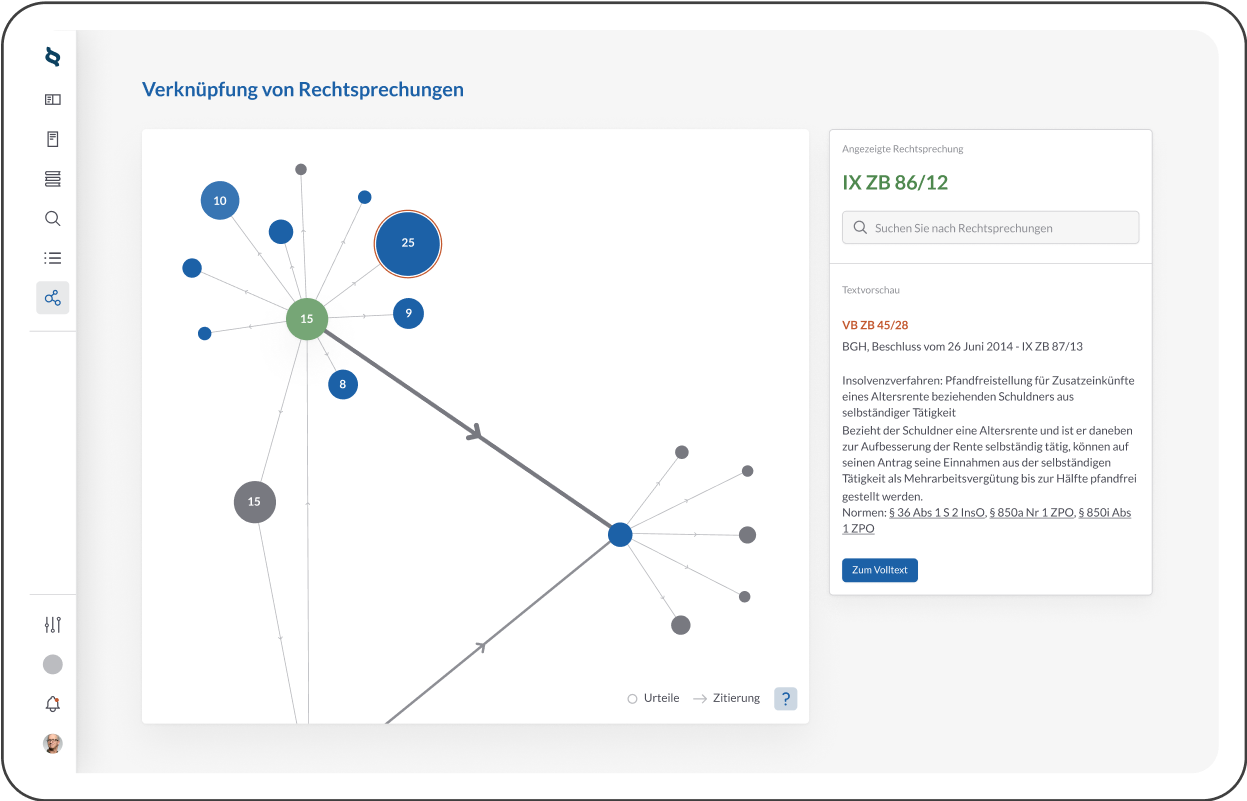 We have developed a visualization that allows users to see which judgment referres to another. This helps lawyers to identify more quickly which judgments could also be relevant to their case.
Try out the tool
yourself!