Platform for the control of sales on fashion marketplaces
The M-Board is an autopilot for marketplace businesses. The platform helps to sell fashion intelligently and profitably on Zalando, OTTO and Amazon through an automated price and inventory control of the offer. This reduces return rates and achieves a higher contribution margin.
Online trade in the fashion sector is very complex. It can quickly happen that retailers miscalculate through online sales, as they lose track of the big picture.
To help fashion retailers keep track, the M-Board displays the most important information at the right time. All non-relevant information is not displayed to the users. The platform provides recommendations for action and encourages the user to enter important data for the sale through gamification.
In order for retailers to have a competitive advantage on platforms like Zalando, it is recommended to provide as much data as possible about the products. Adding game mechanisms to the M-Board motivates users to enter more information about their products.
By introducing a dashboard to the M-board, it has helped bring the myriad of data to life and made it easier for the user to understand and interact with.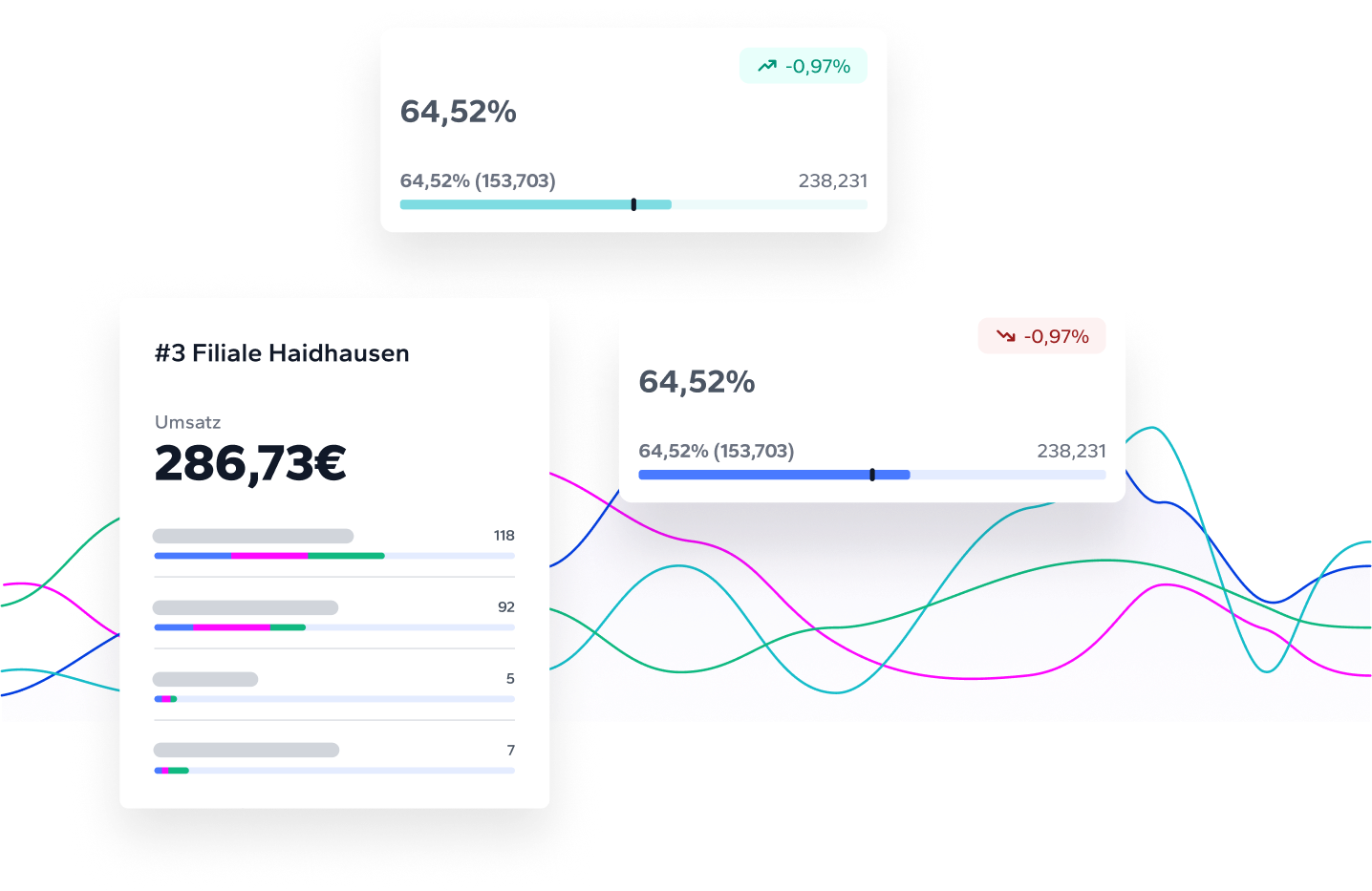 Find out more
about the M-board