User Tests for ProSieben, Sat.1, ZAPPN Websites and Apps and JoynMe App

For the agency CUT, I was part of introducing Continuous User Testing at products of the client Seven.One. We conducted user tests for ProSieben, Sat.1, and ZAPPN websites and apps, as well as the JoynMe app. My responsibilities included prototyping using Figma, taking notes during online user tests with Miro or RapidUserTests, identifying user pain points, gains, and insights, and creating engaging highlight reels using Dovetail and Adobe Premiere.
Usability Test Observer
Supporting in evaluation of user tests
Highlight Reels
Year: 2023
Agency: Continuous User Testing
Client: Seven.One
In the past, user tests were not conducted frequently enough, despite requiring significant effort. Additionally, there was no dedicated internal UX researcher responsible for these tasks. This led to the risk of user tests being either included into roadmaps too late or not at all. Although quantitative data was collected, the question of "why" remained unanswered and was not adequately explored.
To address these challenges, the introduction of a user testing routine is necessary. This includes establishing recurring meetings and to-do lists. Additionally, the insights gained from tests should be easily searchable and understandable, allowing efficient decision-making. To further enhance understanding, highlight reels can be created for product teams, stakeholders, and management. By implementing these improvements, the organization can bring up a effective user testing approach, leading to better decision-making and user experiences.
User Interview Observation
As an Interview Observer, my responsibilities include closely monitoring the interview process and focusing on the users' reactions and behavior. I take note of their expressions and gestures to contribute to the evaluation of the interview. Additionally, I ensure that all essential information is captured and contribute to a comprehensive evaluation, offering potential insights and recommendations.
A highlight reel is a short video summary that presents key insights, user reactions, and significant interaction patterns. It focuses on scenes or statements that provide valuable insights or highlight relevant problems and opportunities for the user experience. The highlight reel efficiently communicates the most important aspects of the test, allowing stakeholders to grasp relevant information at a glance without reviewing the entire test. It helps direct viewers' attention and simplifies the communication of the test results.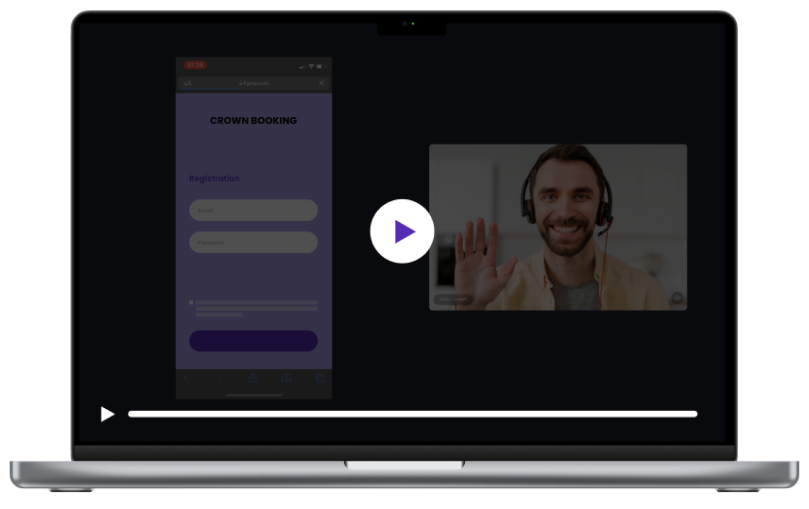 Find out more about Continuous User Testing